Measure changes in elevation
---
The Hydro-Level is an instrument for measuring changes in elevation for surfaces up to 100 feet (30 m) apart.
The Hydro-Level is excellent for checking the alignment of:
Carriage rails

Canter bend plates

Vertical arbour edger bed plates

Roll height in gang edgers and horizontal bandmills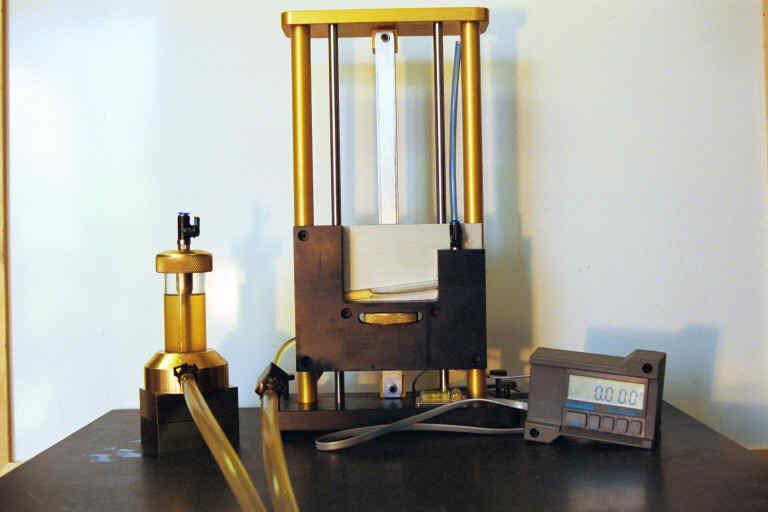 Used in combination with a piano wire, and the electronic sensing head,the vertical and horizontal alignment of a machine can be accurately measured. The cost is significantly less than a laser alignment system, but the accuracy and ease of use are comparable.
The principle of the instrument is that the elevation of a fluid at the ends of a hose is always the same. One end of the hose is kept in one location, the other end of the hose is moved to the locations where the elevation is to be measured. The base unit has a digital display showing how much the elevation has changed relative to a reference point.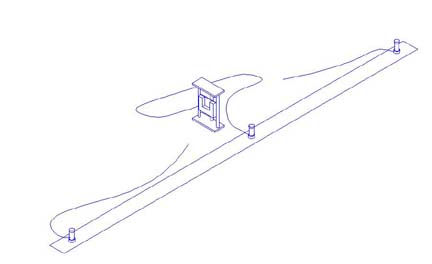 The instrument is easily accurate within 0.005" (0.13 mm). In controlled conditions, accuracy can be 0.001".
We have been using the Hydro-Level with good success in our consulting work for the many years. It is easy to use and can be set up quickly.
---